Shivam Group - Your Key To Dynamic Perfection
Established in 1996, Shivam Group is one of the most prestigious real estate developers based in India. Shivam Group has the vision of creating a new India with self-sufficient and enduring townships. Every activity, be it in real estate, education, healthcare, hospitality, leisure, entertainment or roadway project has steadily focused on creating a better experience in every aspect of life. While corporate has gone from strength to strength, the Group is primarily synonymous with quality, commitment towards customers, reliability, and excellence in architecture. We are here to give an experience of a lifetime to every family, through infrastructure that is synonymous with supreme quality, beauty, and longevity.
Since 1996, Shivam Group has aimed to enrich lives by setting gold standards for customer-centricity, architectural design, quality and safety. Shivam Group's legacy of responsible stewardship for individual and community growth, as well as the group's unwavering commitment to Knowledge, Action, Care, and Impact is reflected in our activities as its development arm. Our empathetic engagement with customers guarantees that their needs are continuously met and exceeded, making The Shivam Group, places that offer opportunities to thrive.
To ensure that our developments are of the highest caliber, we seek out the world's most renowned and leading experts in the real estate sector, who serve as collaborators for each of our endeavours.
Shivam Group board of advisors includes luminaries like Er S.K Verma, Retd. Chief Engineer, UP Awas Evam Vikas Parishad, Er S.K Mittal, Retd. Superintending Engineer, UP Awas Evam Vikas Parishad, Er Rajendra Rohilla, Ex. Executive Engineer, Hindustan Petroleum Corporation Ltd, Er Rajeev Rai, Consulting Engineer & CEO, Privitech Consulting Engineers P. Ltd, Manjeet Singh, Ex Chief Manager, Punjab & Sind Bank, Narinderjit Singh Ghai, Ex Chief Manager, Punjab & Sind Bank .
Their impact on life is all-encompassing, be it the comfort of a home, efficiency in the office, recreation, shopping or space to learn and grow. At Shivam Group it is a constant quest and an abiding commitment to ensure that the relationship between these spaces and the lives ensconced in or around, feel truly enriched – enhanced by understanding what a discerning lifestyle demands. Enhancing lives is almost a cultural constant, a lens through which we envision our every project and each minute detail in it – we are committed to ensure that the experience is rewarding.
The National Capital, the ever-evolving and reverberating city, is in a constant quest for spaces that can not only accommodate but also build efficiencies for its everyday flight of ambition and purpose-led growth. In the Eighties, the city witnessed a dramatic and paradigm shift in its equilibrium from the southern island towards the suburbs. New enterprises, office spaces and the highly-educated, upwardly mobile, 'red- blooded' rich demanded world-class living spaces in the emerging areas of Capital. It is in this backdrop that Shivam Group took its roots, over three decades ago with a view to redefine living – delivering the cutting-edge with best global parameters to match or surpass.
Over the past three decades we have built growth and high-stature through consistent high-design and quality parameters that have truly made a significant difference to ease, comfort and efficiency to lives that interact with or inhabit these spaces.
Innovation in our offerings combined with an emphasis on contemporary architecture, strong project execution and quality construction have helped us transform into a brand to reckon with.
By partnering with the best in the world and India, we continuously keep ourselves abreast with changing global and national trends. In order to achieve the scalability required to undertake large developments, The Shivam Group outsource work to leading international and domestic consultants in the areas of architecture, design, engineering and construction.
Jeevesh Sabharwal- Making Reality Dreams A Reality
Jeevesh Sabharwal
CEO – Horizon Construction.
At Horizon Construction, we take pride in our vision and insight of your world. It helps us appreciate your needs better. It is no secret that when you choose Horizon Construction, you choose the best and take a giant leap into a bigger and better future. We acknowledge the huge responsibility that rests upon us to make a difference not only in the lives of people who are associated with us but every Indian who aspires for a home. We strive very hard to be transparent, offer quality products and assure complete customer satisfaction. We believe that value creation is an everlasting phenomenon and trust is not built overnight.
Business is growth for everyone. In our case, it's not just for employees and partners, but also for homebuyers, communities and our overall society. At The Horizon Construction, Jeevesh Sabharwal undertake social initiatives to fulfill 6 primary goals: Health Hygiene, Education, Nutrition, Recreation, and Economic Empowerment of Women. They form an integral part of our organisation's cooperate philosophy.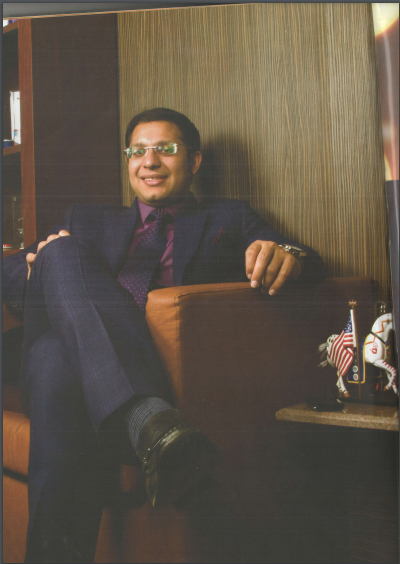 For over three decades now, The Shivam Group has been an insignia of trust, transparency, and cutting-edge technology and differentiated service in the Real Estate sector in India. Rooted in values, our growth and respectability have both been built on adherence to our vision, mission in all we do and deliver.
Our Vision: To create spaces that enhances the quality of life
The vision of our company is an actionable, purpose-led ideal that has a real and significant bearing on our deliveries and our conduct. We are committed to ensuring that our offerings are revolutionary, ahead of the times, benchmarked against best global trends & practices and built around our discerning customers' needs. We ensure that the ecosystem we operate in, the society around and all people who experience, engage or align with any aspect of the spaces we create, truly feel the differentiation and positive impact on quality of life.
In letter and spirit, our brand pillars stand at the very core of who we are and what we stand for – not just in our deliveries but also in our everyday conduct. Our approach to work and all interactions with customers, vendors, channel-partners, colleagues and society at large is defined and enriched by our values:-
Focus on achieving the best results by following set processes and constantly improving upon them.
Position the customer at the centre of all that we do by committing to enhance their quality of life.
Work together towards a common goal by committing to support, respect and communicate.
Inculcate a drive to constantly improve existing standards to achieve excellence.
Constantly act with honesty, fairness, forthrightness and accountability.
LIST OF COMPANIES AND ASSOCIATES
SHIVAM ESTATES
SAROVAR PORTICO BADRINATH
HORIZON CONSTRUCTION
HORIZON CONCEPT PRIVATE LIMITED
CONCEPT HORIZON INFRA PRIVATE LIMITED
JMD CHATTELLS PRIVATE LIMITED
CAPTOR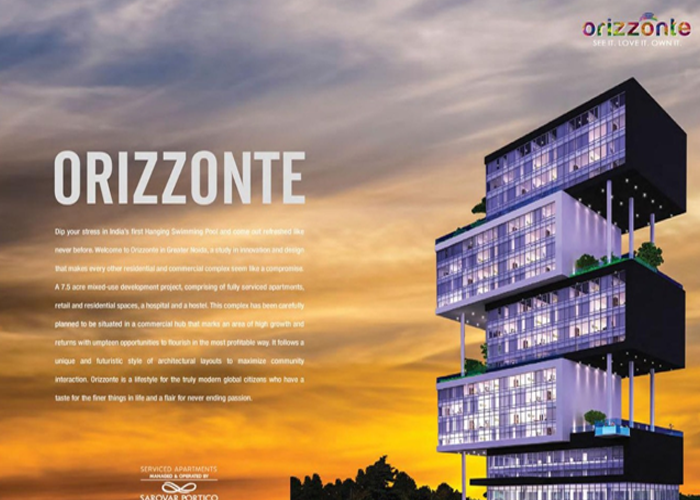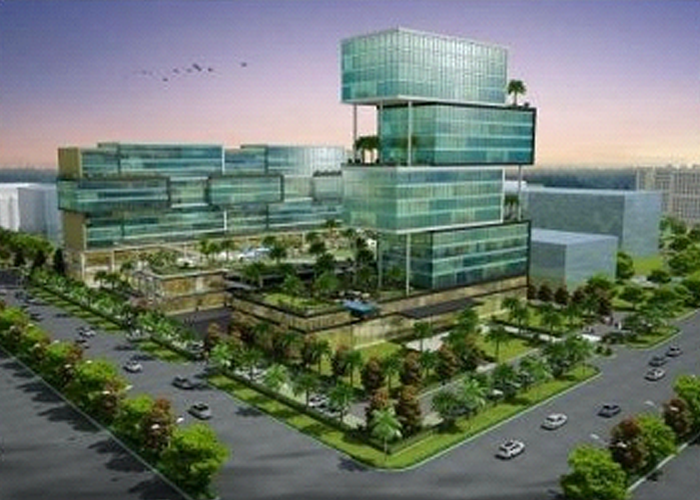 CONSTRUCTION
REAL ESTATE DEVELOPMENT
RESTO-BAR
IMPORTS
PROPERTY MANAGEMENT SERVICES
HOTEL MANAGEMENT
A Glimpse of Our Recently Completed Projects
CREATED LANDMARKS
 A 4 Star Hotel with 75,000 Sq.Ft. in the toughest terrain of Himalayas at an altitude of 11000 ft at"BADRINATH" is a religious hub for Hindus and is visited by lacks of devotees every year, to ensure a comfortable Stay for elite class pilgrims from across the globe. This hotel is of international Standards providing world-class amenities and conforming to all international safety standards, and to add to its credit the company completed the project in less than one year which is a remarkable achievement at a altitude of 11000 ft. attracting companies like Reliance Anil Dhiru Bhai Ambani Group and Jaypee Industries for their project constructions in that area.
 Construction of Office Building for Income Tax at Sector 24, NOIDA. "It has been awarded as the Best Building by Finance Ministry, Government of INDIA."
Administrative Building at Gautam Buddha University, Greater Noida
School of Engineering Building at Gautam Buddha University, Greater Noida
International Centre, GBU, Greater Noida
Dr. Ambedkar SC/ST Hostel, Greater Noida
Cricket Pavillion, Sports Complex at Greater Noida
Savitri Bai Phoole Girls Inter College, Greater Noida
Looking at the future of the hotel industry in India we have specialized in the construction and providing complete turn key solution of internationally accreted hotels. The company also has a focus to deliver quality products in developing states and cities in the country which has bridged the company for EWS / LIG segment of societies to venture into housing of world class Residential Apartments.